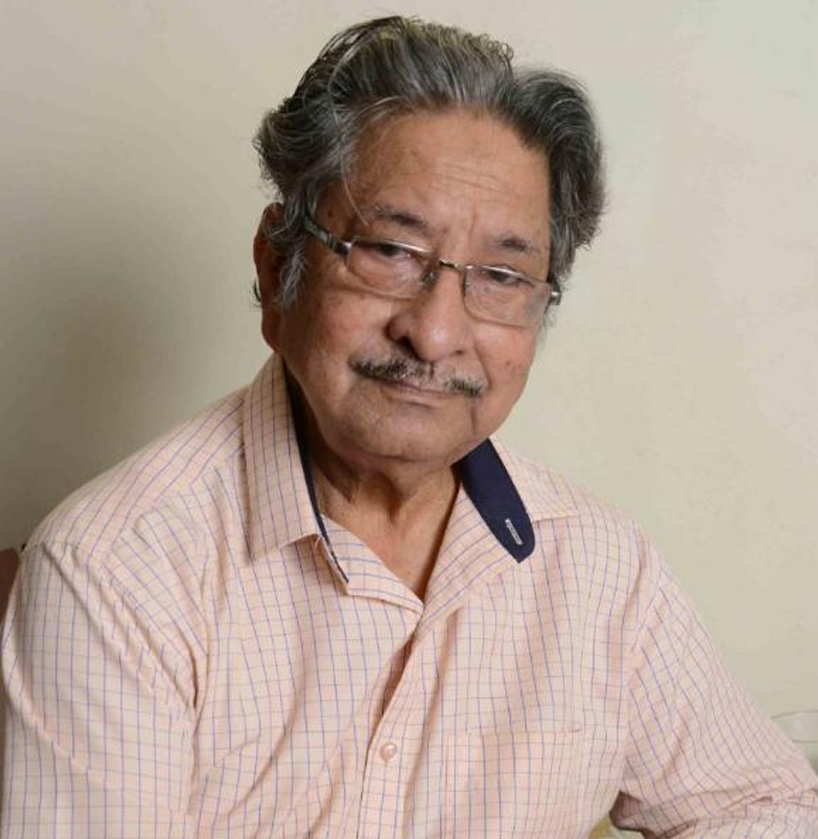 Janab Hasan Kamal – IND
Poet, Lyricist, Columnist & Journalist
Hasan Kamal (born 1 January 1943) is an Indian lyricist and songwriter. The recipient of numerous awards, including Filmfare Award for Best Lyricist in 1985 for the title song of the film Aaj Ki Aawaz (1984), he started his career in 1981 with "Sar Se Sarke Teri Chunariy" song from Silsila. His last song as a lyricist is "Aakhein Teri Kitni Haseen" from Anwar.
Kamal was born in Lucknow, India on January 1, 1943. He graduated from the Lucknow University and began his journalistic career as a Sub-editor of Blitz Weekly in 1965. He became the editor of Urdu Blitzin 1974 and brought up its circulation from 13,000 copies to 1,00,000 copies a week. He is a popular columnist with a regular column in Inquilab, Rozanama Rashtriya Sahara, Etmaad and Al-Bagh. His column is often translated into Tamil, Telugu, Marathi and English. He is a prominent poet of modern Urdu literature and has traveled widely internationally in his capacity as a journalist and poet. He is also a well-known lyricist and a writer of scripts for film and TV.
Hasan Kamal was a popular Indian film lyricist in the 1980s. He debuted in the 1982 film "Nikaah", directed by B. R. Chopra. It was also the comeback of prominent composer of the sixties, Ravi and the debut of Salma Agha as both an actress and singer. Ravi approached Hasan to write the lyrics. Hasan wrote 5 songs for him. "Dil Ke Armaan" and "Dil Ki Ke Yeh Arzoo Thi" were superhit tracks. The songs raised the industry by a storm and made Salma and Hasan overnight stars. Hasan was nominated for Filmfare Award for both the songs, but lost it to Santosh Anand. In 1984, he wrote lyrics for the film Aaj Ki Aawaz. He was given the coveted Filmfare Award for its title track. He was once again nominated for filmfare award for the film Tawaif (1986).