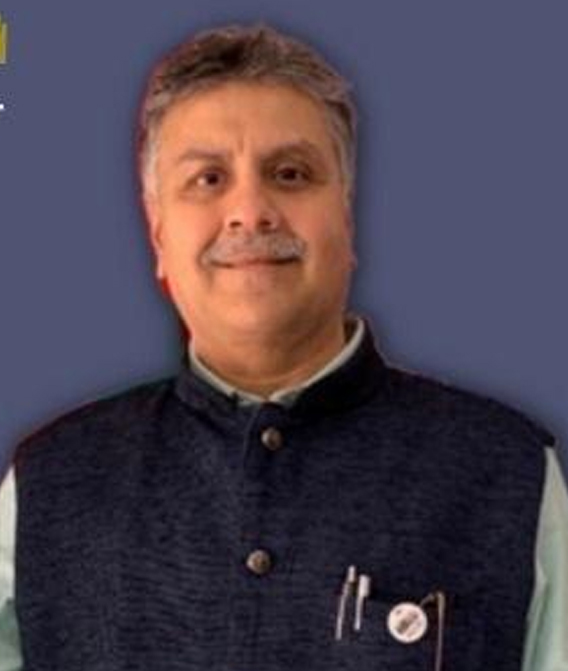 Ambassador Sandeep Mehta
CHAIRMAN & SECRETARY GENERAL – INTERNATIONAL DIPLOMATIC MISSION
Sandeep is industry leader in the Global Financial Community, having overall 3 decades of experience (with over a decade in Project Finance), for corporate clients & Personal Finance for Ultra High Net Worth Individuals (UHNWI) and Family Office.
He has also spend 2 decades in Project Management in Geneva H.Q. Non profit Societe' International (SITA) organisation. He has attended U.N. Geneva.
His client includes Royals, Celebrities , Industrialist & UHNWI
As an Owner & Board Director in Various Group Companies, he provides Wealth Management Solutions using one of his core companies based out of UK, USA, and UAE.
He also provides Training Program on Global Diplomacy, Diplomatic Passport, State Protocol, and Immunity & Privileges.
He has Dual MBA. MBA Finance & MBA Project Management.
He has attended over 100's of training in varied industry in over 70+ international cities.
His Passion to travel and learning never ends and has traveled to over 43 countries & 133 global cities quite regularly.
His personal and professional network of advisers, clients, and partners are spread in all four corners of the world.
He has his own mining in Africa and financial Co's in UK, over a decade and is in process of having UK's FCA approval in 2023/24 for 200 Million GB £ Green Earth Fund.
Invited as Visitor, Guest, Speaker, observer to reputed conferences globally including but not limited to IMF & World Bank Meetings, Africa Development Bank Meetings, Asia Development Bank Meetings, Financial Times Meetings, Middle East Bankers Meet, Asia Pacific Investment Summits, China India Investment Summit, India Africa Forum, Gulf Business forum (GBF), Annual Business Summit / International Honors and many a more.
Having Previous Residency in Canada, Oman & Bahrain and now with 25+ years as Resident of UAE, he has been promoter of peace and brother hood among global community.
He has been awarded many Honors / accolades and is designated with Senior Diplomatic Positions with following organisations
• CHAIRMAN & SECRETARY GENERAL – INTERNATIONAL DIPLOMATIC MISSION.
• AMBASSADOR AT LARGE – SPMUDA INTN.
• GLOBAL GOODWILL AMBASSADOR – GGAF USA
• ROYAL CULTURAL AMBASSADOR – RHOB – ASIA
• AMBASSADOR – INTERNATIONAL COOPERATION IRDC – E.U.
• MANAGING TRUSTEE – URMISAROJ TRUST INDIA.
* BOARD MEMBER – GAACC EU
Certified and retired Millionaire, He has dedicated his life now for the upliftment of Humanity and is working to help 100,000 lives by 2030
He meets Diplomatic Community on a regular basis to promote his Vision of Global Peace.