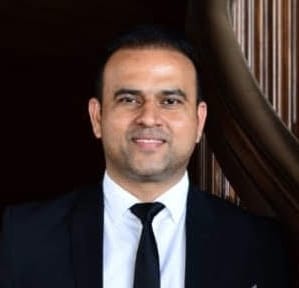 Mohammed Saleem
Founder and CEO of Vmeets
Saleem is an events industry veteran and entrepreneur known for his significant contributions to the business
events industry. He was the founder and CEO of the global B2B events & consulting firm 'Trescon' which rose
to prominence within a year of its incorporation in 2016. In a very short span of time, it had grown to 150+ employees
hosting several successful international events across the world. His leadership proved to be both timely and
beneficial for Trescon to successfully pivot to virtual events during the COVID19 pandemic and minimized its
adverse impact on business operations.
He maintains a 'Dream Big' philosophy with a focus on goals and a critical eye for detail.
Following close to two decade-long experience in the business events industry, Saleem
founded the virtual events hosting platform 'Vmeets', with a group of tech enthusiasts, events
industry professionals and technology professionals to serve the global events industry
community. He currently serves as the CEO for Vmeets.
Saleem has been voted amongst 'Top 50 Fintech Influencers' in India by Lattice80 in 2018 and
continues to contribute to the growing ecosystem of emerging technologies. He also serves as
a Board Member and Advisor for multiple global emerging technology and manufacturing
companies such as Esyasoft, Future1 Exchange, and Covalent technologies